Most of the people want to forget 2020 as an official year for the horrors it brought upon the world. However, with the fall and rise of organisations, there's a new era of remote work culture that's already becoming a norm for all those who survive.
If you're reading this, there's an 85 -90 % chance that you're working from home.  Either you're a founder, or a product manager, or a team lead of your domain — that's if we're distributed this blog right. That said, this blog is useful for any and all organisations working remotely right now.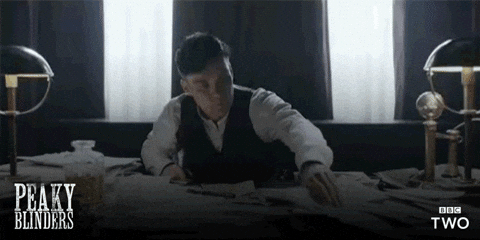 In any case, it's likely that a lot of us underestimated the challenges that remote working has. And the issues of accountability, communication, work continuity, etc. that rose are perhaps hurting your teams and your company somewhere.  
Nivedha Venkatesh, who leads core support at Zapier, shared a powerful solution to all these problems — Documentation.
In her meetup with HelloMeets, Nivedha showed her approaches to documentation — that keeps Zapier's globally remote workforce functional and highly productive.
---
Why is documentation important?
Apart from making your teams resilient to chaos of remote work and pandemics, it ensures a continuity of work for newcomers too. They can pick up reins faster and hit the ground running.
More than that, documentation instills accountability in teams. It makes them work better, because of the clarity they get out of the official record.
Documentation also allows your teams to have a knowledge base and frameworks to rely on in times of sheer uncertainty.


Though it may be quite a tough task to adopt for your teams, Nivedha defines it in this way:

"Only when we accept that documentation is very difficult, will our teams understand that their efforts are going to be appreciated. I always see documentation as a product of empathy — where teams are documenting their work for the sole reason of knowledge sharing. It's one approach I'd take."

---
How to make documentation a regular process that your teams take seriously?

Top-down documentation
In this approach the founding team proactively documents everything from the very start. This method worked really well for Zapier. They didn't wait for anyone new to join. They documented key observations of tests, their outcomes, effects of their features and change, etc. and core process they used.

Bottom-up documentation
Somebody from the team is documenting the processes, contributions, tasks and growth points on their own. This approach motivates your peers to start doing this. Self-accountability is the key for this approach's success.

Make documentation a habit for your teams

"Be in the spotlight for documenting and doing something incredibly useful for your team. Motivate peers with the high productivity that it brings."

People generally prioritize creating product documentation for customers - it is paramount for user's adoption and satisfaction. But the same logic can be applied to their internal documentation too.

Making internal documentation a 'must-have' is the key here. And your teams will start seeing results of practice soon.

The outcome of this habit?
Your teams will be able to drive more informed decisions. They'll have more data to back up plans and proposals — what would work and wouldn't work. In turn, this saves time and effort, leading to a boost in efficiency.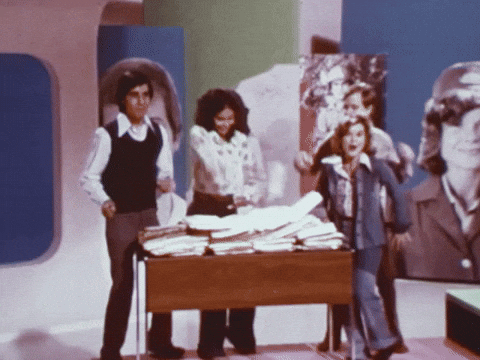 Make documentation a rule:
So that textual documentation is a part of their job. Making it a core activity, for which there's a serious time-accountability being considered.

Start documenting for your most influential area:
Begin the practice by religiously documenting whatever you face in your area of expertise. For examples, if your key area is to drive UX decisions, then document the following points:
1. The bottlenecks you're facing
2. The tools your teams are using
3. Essential workflows that make up your process
4.  Your quarterly plans

If you're doing this on your own, you'll also be able to lead by example. Show your people how to be accountable, and show it in an empathetic manner — where you're all looking out for each other, through documentation that benefits the team.
---
Modes of documentation, and templates you can use right away:

Internal Documentation

Processes and projects:
This is one of the most crucial segments you and your team want to be regularly documenting. Once this become a dedicated ritual, it will allow you to guide yours and your team's efforts.
While starting a new project or managing a team, you can implement the following template:
-> Start by documenting the team or project charter.
Be sure to let your team know what they are working towards — the outcome/mission of the project.
-> Here's how you can categorize your team information.
This will have all the guiding points for you and your team.
-> Define who is doing what.
1. Write down who is responsible for what based on their roles.
2. The stakeholders are those people who'll be awaiting the result of the success of this project.
-> Define how you guys are working.
This is to keep everyone on the same page, tool and workflow.
-> Define the best practices of internal communication & collaboration apps your team uses.
1. Ensure that authors of this document regularly updates it.
2. Write down how your team organizes itself on any of the apps they are using, in great detail.
-> Make every meeting count.
1. Have a rotating note-taker, facilitator and the author.
2. Bring in as many people as you can for documenting this process, to ensure a single member is not burnt-out by the burden of doing everything.
-> Document how you'll go about the launch of your outcome.
Define your to-do's for each stage of your launch.
-> Keep a solid track of all the changes that a project or a product goes      through.
1. This is extremely vital for anything your team is working on.
2. Ensure that each new change to your project/product is recorded as a separate line item in this format. (see the picture below).
3. You can integrate tools like Github to automate this task, if your product is constantly changing.

Your documentation for each project can have more elements as you go. It can including topics such as project briefs — if you have multiple projects running simultaneously. You can ensure all your ideas for problem solving are documented too. Further on, you can add more structure to all your data and research — including the tools you use to measure your product's key metrics.

Tools you can use for Internal Documentation:
---
Here's how to make internal documentation successful, If you're just starting out:
The template above seems a bit daunting, and you don't want to go that deep, here's a format anyone can follow to start practicing documentation.

Define the goal of your process documentation.
Define who the document is going to be for.
Neatly categorize the people involved into - Driver, Approver, Contributor, and Informed:
- Driver: Who is going to be in-charge of the team or the project or a process.
- Approver: The founder, or VP or a manager, those who oversee this process but are not active participants or contributors.
- Contributors: The ones who are actively involved in the project/process
- Informed: Who needs to be in the loop of this communication.
Status Report: What stage is your process in. If there is a backlog or an issue or what's up with the whole thing.
OKR: Objectives and Key results (This framework was founded in Google)

- Objectives: A visionary statement that would guide the efforts of your team.
Eg: Reducing the churn of your app's users, or Create the best SaaS product.

- Key results: These are the outcomes of your process that is working towards your objective.
Eg: Make users renew subscriptions to your app in the next year.

These are some of the steps that will benefit your developer and engineering teams a lot. Give them this framework to follow. Integrations such as Github with this format of documentation can go a long way to keep your teams functioning smoothly.
What is the project's goal?
The changes that have been made
What are the considerations that you made to make those changes and decisions.
- Try bringing a lot of data-driven reasoning for this.
How to suggest an improvement?
- Define a method, for anyone seeing this document, of how to suggest a change.
POC - the point of contact
- Who should one contact to suggest a change. And who's responsible for suggesting a change.

Start off this type of internal documentation right away. Given that COVID-19 outbreak has forced remote work on everyone, meetings have become highly crucial. They will lead to an enormous amount of data exchange across teams. Hence, it is advised to collect all that data and ensure a right format is used for their documentation.
- Agenda, Updates and Action Items
- People - required & optional
- Due dates and backlogs
- Wins and struggles

Here's a format you can definitely apply to your meeting documentation right away.
Copy this list and paste it on a doc for a fresh start. This will allow you to keep a rolling record of every meeting after regular practice. An added benefit would be to have a rotating cast of note-takers and facilitators.

---

Announcements:
This is one of the key communication types you want to document. It is essential to keep a record of these. They can be quick updates, or major announcements, or any form of internal communication that is applicable for your teams.

Here's a format that can work for you:
TL;DR (Too Long, Didn't Read)
Allow your teams to save time by giving them the quickest consumption option.

Where is the change happening
Write down In which part of your organisation or team is the change happening.

What is the impact of the change
This is key in giving the holistic picture to whoever is reading it. Also define who is going to be impacted by the change.

Who is the POC (point of contact)
Mention the person that people can contact for further questions on the changes.

How was the decision made (data driven)
This leads to the habit of transparency in the organisation. Try to ensure that data-driven approach to decisions is more favored. Mention the process that your organisation used to reach a particular decision.


Documentation to help onboard new employees:
Start by documenting company-wide policies
- Such as holidays, attendance schedules, etc.
Update this document as soon as you get a new question
- Do this especially when new recruits ask questions that have not been documented
Lesson-building approach to on-boarding
- Document your new recruits' progress with their first days.
- Ask them questions about the initial exposure to your organisation's tools.
- Allow them to track their own progress on a weekly basis.
Tools you can use for this:
Trello : You can use this tool to track their exposure to tools in a kanban format.

Lessonly (very specific for on-boarding experience) : Allows recruits to learn on their own and keep themselves in check during the on- boarding process.
---
External Documentation

Help documentation for your customers:
You are bound to create this for your product. And yes, there's going to be a lot to write. Here are some key points to keep in mind:
Make all help documentation easily searchable. Users should be able to find exactly what they are looking for in less than 10 seconds.
Don't just give a search bar and stop there. Give them cues and major topics that they can browse based on their needs.
Give them a clear flow of information. Organize the useful information based on their journey they'd take when they start using your product
Create categories of what type of users will end up on your help pages - it'll help you organize them better.

Developer Documentation:
You'd want to keep this type of documentation a little less jargon-heavy. Ensure simplicity of language and explanation so that developers don't waste time looking for meanings of what's written in docs that help them (that's counter-intuitive). For example, if you have an API integration that other developers might want to use, make sure you tell them exactly what it does.

Here's how Stripe - a payments API provider - does it. Look at how they talk about the usage of the '.Charge object'.
---
Personal Documentation

Remote working comes with a tremendous degree of responsibility and abundant amount of onus on a person. This means that every individual in your team will have to account for their actions and performance on their own. Therefore, personal documentation becomes a very crucial step in keeping that performance visible to the company and to the team.

This format can be really important for managing globally spread out teams too. Since it's almost impossible to physically validate that your team members are working.

So here's a personal documentation format that you can follow as an individual and also make it a team-wide norm to follow:

Weekly update — visible to everyone
Document all work-related updates on projects  you're working on.

1:1 meetings with your manager and report
Suggestions, directions, solutions, etc.

Here's Nivedha's template she uses for her personal growth documentation
Goals, feedback, and achievements
- Keep your list of goals handy to give you direction anytime you need it.

- Document every small and big achievement — it gives a great boost to self-esteem and a value you'll realize later.

- Recording feedback will give you key points on improvement and things you can do to better yourself. Feedback is key for growth.

- Document the name of the person who gave you the feedback

- Record the time of the feedback

- Cross it off for successfully being able to improve on that feedback
To-dos by day, week and month - a way to document what you're going to be working on category-wise:
- Chalk-up your core tasks that are directly visible to everyone in your team.

- Your role-wise tasks.

- All your day-to-day activities.

- Fill up your calendar with all the tasks you have, it's easier than trying to remember them

An awesome tool you can use for this:
---
CONCLUSION

Documentation does require a bit of time, but all efforts will be worth it. Take it from Zapier, which has a 100% remote working workforce.

Making it a part of an individual's core responsibilities is one of the best ways to go about it. You can also add rewards for their contribution to documentation.

There are tried and tested templates that are world-class in quality and thoroughness, mentioned in detail above.

Just to drive the point home, here are clear outcomes of documentation that'll help your teams:
Clear Ownership: Every team member know where they fit and how they need to function
Team collaboration: Documentation give transparency to enable this
Project progression: With clear communication and proper road-map of workflows
No memory overhead: You don't miss things. Your brain is better at thinking and working than storing.
Better judgement: Documenting past mistakes aids better decision making in future
Culture-friendly: It helps in bringing newcomers up to speed.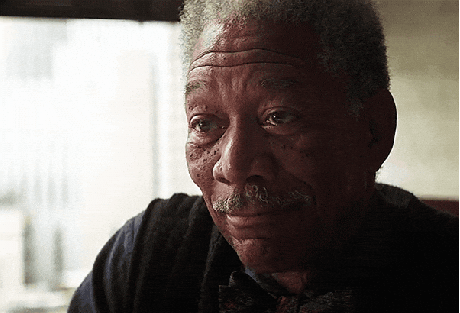 ---