Till now, many marketers and product managers in startups were limited by their dependency on developers to act on ideas for growth.

And developers can very easily say "No." to most requests for experiments.

You've been there.

You're probably one of those who has a cool and profitable growth idea, but before convincing your teams to execute it, you feel like either of these: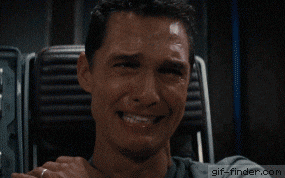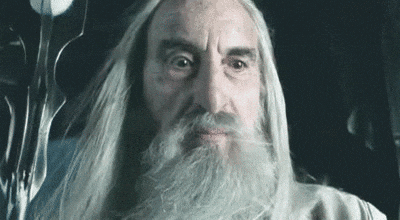 (or sometimes both, in no particular order…)

Well, suffer no more.  

Whether you want to build a new marketing or growth funnel, or a new growth campaign or a product altogether, you can do all that independently now.

How?

With No Code tools. (some of you may already be using these, but might want more clarity on which tool to use for what function exactly, we get your plight.)

This blog will give you a clear starting point to build a No code tech stack for all your startup marketing and growth functions.
No Code tools provide a way to build products and automate processes without wasting time in hard-coding.

So you can not only experiment on the side, but also dramatically increase your speed of shipping growth ideas, webpages, pop-ups, digital products while measuring growth metrics that actually matter for your startup!

This blog is inspired by Felix Wong's meetup at HelloMeets, that had lit up a lot of marketers' Sunday of 20th September. Felix built a side project — Virtual Mojito, an online content aggregator platform — with a 6-tool no code tech stack, single-handedly.

And he shared amazing lessons for marketers and PMs on building stuff fast and bringing growth by executing ideas.

If you read till the end, there's an 94% chance you'll be able to answer these questions:
How can we do more with less time and budget?
How to measure growth metrics like Social Awareness, active users, and recurring revenue?
Which no code tools to use? There's just so many out there! I don't have time to find all the right ones!
---

Here's how your startup's typical marketing and growth needs may look like:
Organizing & scheduling social media posting and content
Building an email list and automating email marketing campaigns
Creating and optimizing content with SEO keywords
Generating leads by building an engaged community and an audience
Building webpages and experiences of your startup's website
Using analytics to measure the impact of your marketing and growth

So if you have team members assigned according to the above roster, and hail from non-tech backgrounds, you can use simple no code tools to have systematic workflows and organisation while executing marketing functions and ideas.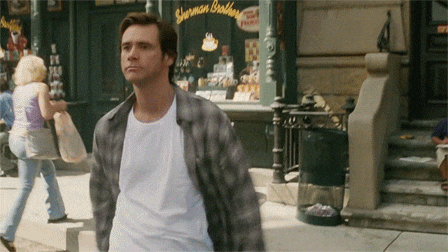 If you're just a one or two-man team handling your startup's marketing and growth, a good no code tool stack becomes all the more necessary to power up your efforts.

---
Which No Code Tools to use for growth and marketing? (Tools + functions)

For SEO and Search
To measure how your meta data (description and stuff) is affecting your SERP (search engine results page) ranking. This definitely helps how you do technical SEO using meta data and canonical links. They have great resources for SEO as well.
One of the use cases: Paste your website or webpage's link on this tool, and you'll get a report of the score of the keywords you used. And you'll get recommendations on how to improve your meta data and the page title. For those just starting out with SEO, this is a perfect tool to guide your content.

To look for keywords relevant to your startup and industry-niche fast. You'll get a lot of data for competitor sites, cost per click (if you're going for ads).
You can also find lots of keywords and recommendations that you can plug-in on your content, to make it rank faster. While you get to measure the impact of your company. All on a single dashboard.

This is a complete tool for SEO, considered to be one of the best in the game. Your technical, on-page, backlinking operations get covered in this.
Some of the use cases: To generate reports for SEO, your website's domain authority and more. Get a lot of data on just one dashboard. See how you are doing when people search for keywords that you want to rank for.
Check out their SEO and content resources here -> Moz Blog

Analytics tools
Measure the interaction on landing pages, to see how users move their cursor and their attention - you'll get heat maps. You can optimize conversions. You can also understand the funnel using that data. You'll also know when customer drop-off from your website.
You can aggregate data and insights from all your analytics tools & data source onto a google sheet. You'll get deeper insights about users, their behavior, their response to your content in an organised manner. Use this tool for getting raw data in categories that you define.

Social media tools
For posting regularly on social media. You can also schedule posts and automate posting sequences. Measure the interaction of your posts from all the accounts.
You can organize and measure your content on a visual dashboard.  On a free account, you can connect up to 3 social media channels.

Use this for measuring the impact of your presence on different social media platforms.

This tool is also useful for monitoring your competitors, news, etc. You can get the latest trends of content, the types of posts, and time-relevant understanding of how to pace your posts.

You can trigger daily and weekly reports, of the stuff you want to monitor and you get it on a single digestible format, in your email inbox.

For building Webpages fast and creating UX fast

Allows you to rapidly build landing pages. You just need to enter the content and the keywords. And you'll get a landing page in minutes with professional designs.

It has integrations that you can use too. You can connect email systems, Zapier and databases.
It is a landing page aggregator. You can get a lot of landing page references. Find great landing page designs that have worked for different startup websites from different industries.
To generate pop-ups, led magnets, exit-intent pop-ups and more. This will allow you to make a user experience that is aimed at conversion. Hence, your website visitors may end up becoming paying customers if you do this right.
For building landing pages. Simple drag & drop features can help you make webpages roughly within 30 minutes.  You can also integrate it with other tools like spreadsheets.

For content
For measuring blog impact and impressions, get a lot of topics and trends. Also useful for finding which author is trending, and which social media channel you can trend on and make your content shareable for.

To measure the Keyword density, time to read etc. The reading level is also possible to calculate using this tool.

For engaging with your community and audience
It is a hybrid of CRM, email communication & tracker, lead generation


For email marketing
Drag and drop newsletter builders, automation workflows and drip campaigns. An all-in-one solution for your email marketing. You can modify how your emails look easily. Also it gives analytics on your email's click-through rates.
To test your subject lines of your emails. 90% of us spend time judging emails based on headlines. So make it a point to write a headline which makes your target audience click and open the email.

You'll get inspirations and designs of emails that have had high interactions. Industry and product-specific examples of emails that you can learn from, and quickly come up with an engaging email campaign.
---
How to start using no code tools? (what if everything goes wrong?)

Experiment. Since these tools offer faster delivery rate, you can try them out solo, and understand them better with practical use cases.
Here's how Felix started using no code tools and built a no code tech stack that worked for him the best:

1.Come up with an idea
Felix spoke to communities and potential customers for a few weeks.
At the end of that exercise, he came upon a pain point — there were just too many virtual events, tools and content. And people were looking for a unique solution to setup their communities and unique experiences to engage their community partners using virtual events & tools.

So he came up with virtualmojito.com

Try finding your niche and just test the relevance of your idea. You can make a web app, or a platform, website, and build it on the side.

2. Build
He built virtualmojito.com using a 6-tool no-code tech stack.

Notion - For the web and the front-end experience. It lets you create interactive pages that can be shared publicly.

Airtable - The main connector, and for making forms to take submissions from the contributors. The contributors submitted products, content and events to virtualmojito.

Zapier - To automate the workflow. Felix automated the content submissions that came through Airtable. (notifications and emails that went back & forth)

Bitly - To measure the interaction on all the call to action (CTA) buttons that were configured on Notion. He got the key stats of virtualmojito.com and made the funnel fully visible with that data.

Substack - Felix distributed and organised the content using Substack. Substack lets you send newsletters too.  

ImprovMX - All email communication was organised using this tool. It also lets users get their custom domain for free.

You can check out this experience here → vistualmojito.com (try it, you'll like it). It lets you navigate, search and find the right resources for communities, social gatherings, remote working, webinars, audience interactions, virtual conference, etc.

4 months after Felix started this project in May 2020, it has grown from 70 to 150 tools listed on the platform.

Felix build the whole platform on his own. Without a team.

In order to learn different no code tools and leverage their benefits, try building something simple first. And then market it.  Since this would be a side project, you can learn a lot that'll help your main operations at work.

Keep experimenting.

3. Setup up a marketing funnel
Just to give a clear picture, here's how your growth marketing funnel, for whatever your built, might look like. (How to do growth hacking for startups needs another blog post altogether).

Of course, since you want to see growth and impact, you will have to think about all the stages mentioned above, and make efforts. Try out different growth ideas.

Here's a breakdown of the above funnel you can try:

4. Run some Growth Experiments [try out the below framework]
Track your growth experiment on a weekly basis.
Focus on what you want to solve, for which stage of your marketing funnel, and what will your product gain from it.
Eg: SEO audit, LinkedIn Outreach, or initiating referral campaigns or sending personalized RSS feeds and more.

Prioritize a few key metrics and stats that you'll monitor while executing the growth idea.
ICE stands for Impact, Confidence and Ease of the whole experience you're giving to your customers. Usually based on gut feeling and experience of the past. Various stats — like retention, revisits, rate of up-selling of a sub-product — contribute to this score.

Any stage of your marketing-growth funnel — awareness, acquisition, activation, retention, referral, revenue. Think about what activities can you do in each of these levers to see an impact on your growth.
Define what you want to gain and measure that, and where you want to see impact for your project. eg. High awareness
In this phase, look deeper to :
1. Define the duration of the experiment.
2. Metric you want to improve - Describe them, decide their type and the frequency of measurement of those metrics.
Learning, testing, distributing, building, analytics — these are phases of growth experiment. You can benchmark the progress for your experiment for each phase based on statistics in each. And keep tracking the progress overall.

---

One good culture to have in your marketing team:

Build something on the side. This gives a sense of ownership to them and the autonomy to have creative contributions from their learnings.

Allow them to express ideas using no code tools on the side, they can use their skills for your team with more insights and enhanced skills.

Doing side projects doesn't hurt core operations.

---
Resources to learn more about growth marketing and Digital growth
For growth marketing and digital marketing [Great content to learn from]
Klient boost
Elizabeth Yin
Demand Curve

More resources on No Code tools for growth and marketing:
You can reach out to Felix on the following platforms:
Linkedin: https://www.linkedin.com/in/felix12777/?miniProfileUrn=urn%3Ali%3Afs_miniProfile%3AACoAABLBwNABDn2w5Zkv5YZkaiSnhGQOxC25VOU

Twitter:https://twitter.com/felix12777?ref_src=twsrc^google|twcamp^serp|twgr^author

Virtual mojito: https://bit.ly/virtualmojitoVirtual

Mojito Newsletter: https://www.notion.so/Virtual-Mojito-7f9d8353917043ad87d9651f93ea6247#1893d1995113461080399cb4298247a4